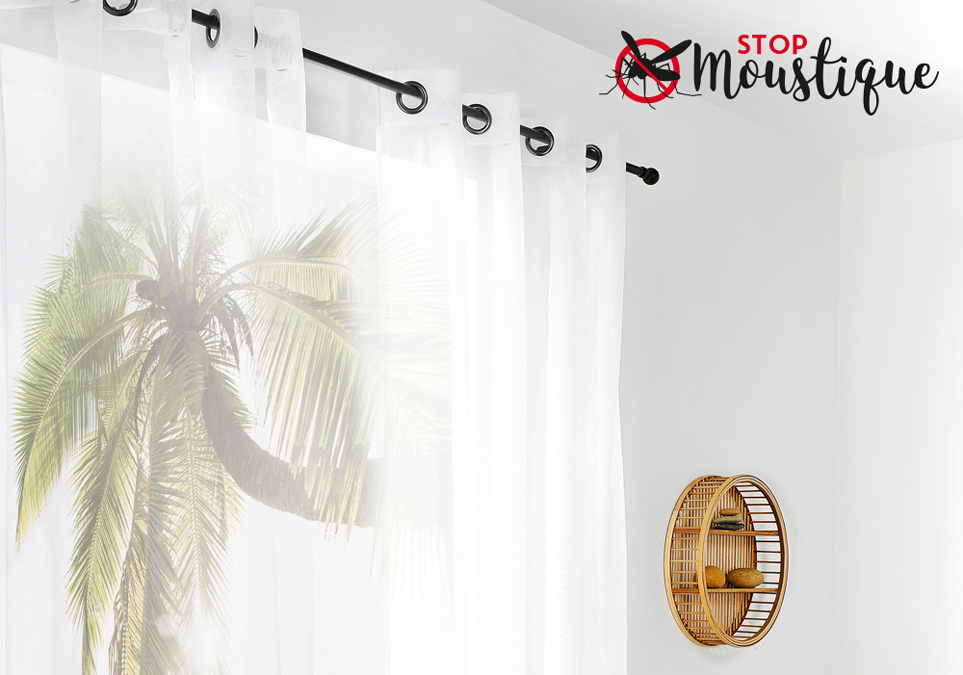 LINDER INNOVATION
Every year, more than 800,000 people worldwide die from mosquito-borne diseases. The fight against this scourge has become a priority for the World Health Organisation (WHO).
Thanks to a revolutionary textile, the fight against mosquitoes is moving forward!
In the service of innovation, the weaving know-how of the Linder family business has led to the creation of the first curtain that eliminates 100% of mosquitoes.
Created in collaboration with the company Tergal Protect® and woven with yarns incorporating a lethal and insecticidal active ingredient, a technique that complies with WHO standards for the fight against infectious diseases, this veil is made in France in the Loire region and has no environmental impact and is harmless to humans.
The company Tergal Protect® has developed a technique consisting of incorporating an active ingredient at very high temperature, which is interwoven between the polyester molecules before the yarn is woven, as part of the "No Bug" call for projects launched by the European Commission in 2007. The insecticide migrates to the surface at the contact points, thus avoiding the dispersion of active substances in the atmosphere.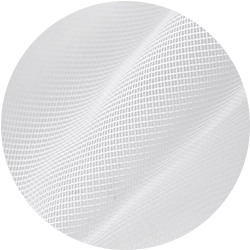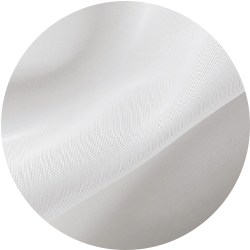 Numerous tests have been carried out by Tergal Protect® with Linder to ensure that the veil is long-lasting and complies with WHO standards. The fabric is odourless, UV-resistant and can be washed twice a year for 3 years without releasing any active substances into the wash water. Il est également inoffensif pour les humains*. *Tests carried out by Tergal Protect®.
Test results conducted by the Institute of Research for Development (IRD) in the "Infectious Diseases and Vectors, Genetic Ecology, Evolution and Control" (Mivegec) laboratory show 100% mortality of mosquitoes and tiger mosquitoes within 30 minutes of contact with the cloth. On contact with the cloth, the insect is knocked down, its ability to bite is reduced and it dies within minutes.
Ongoing trials by Tergal Protect® also show the effectiveness of Stop Moustique on flies, fleas and garden bugs, while sparing bees.
With this new innovation, Linder Tisseur Créateur proves that quality and know-how can stand the test of time.
Flexible and light, the Stop Moustique is available as a mosquito net and a veil.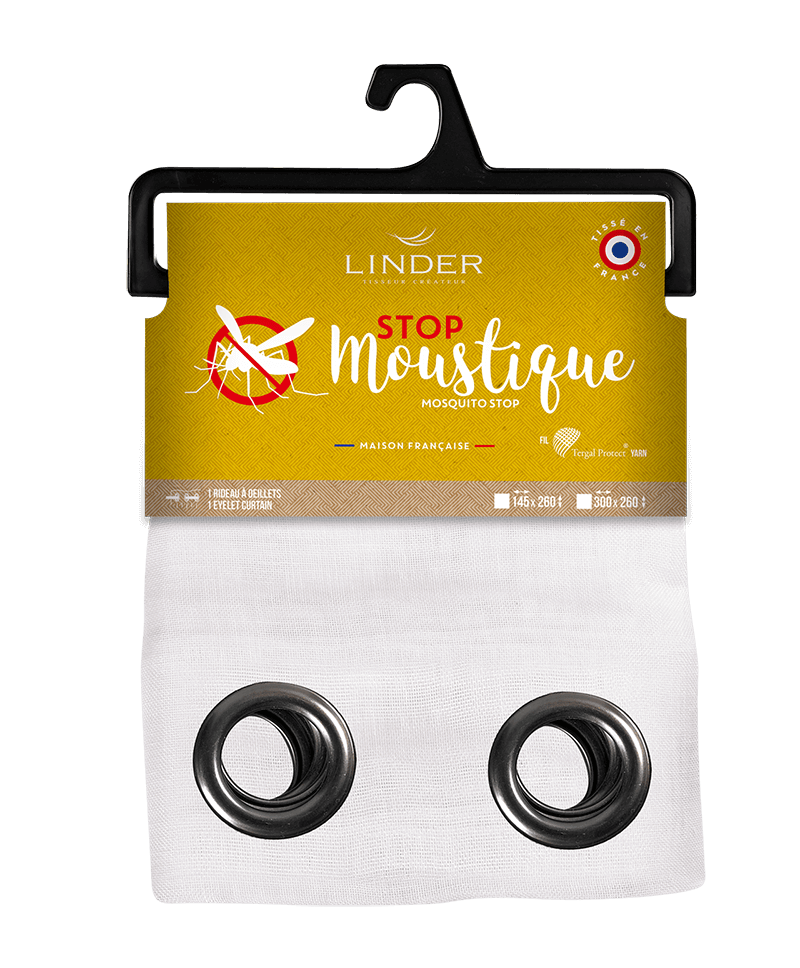 Discover the Stop Moustique thanks to the France Info report on this new Linder innovation